Custom Finishes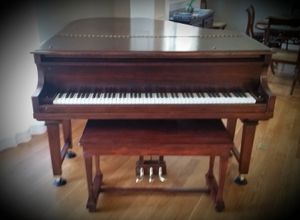 Custom Finishes
Refinishing page.  It has been nearly impossible to get needed items to get any refinishing done in about the last year due to supply issues.  If you want us to do any of this work, there is going to be a wait.
Services offered: Dry Ice Blasting for stripping, Oil based enamel finishes as well as high gloss automotive urethanes.
We can do just about anything including metal projects.